Get alerts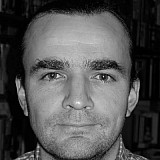 Renault's 2016 power unit will represent the biggest step that the company has made since the start of of the hybrid era, according to managing director Cyril Abiteboul.
Renault was slow to use its token allocation last year, although an upgraded engine was seen briefly at the end of the season.
Abiteboul admits that while progress is only relative to what the opposition has also achieved over the winter, Renault feels that it has made a big step.
"It will not be minor relative to us," Abiteboul said when asked by Motorsport.com what sort of improvement would be seen.
"The question is how that compares to the rest. It relates to what Mercedes and Ferrari and Honda have done.
"But it is a big step for us. It is the biggest step since the new regulations have been introduced."
More development
Remi Taffin, who now carries the title of technical director at Viry-Chatillon, confirmed that there will be further developments as the year goes on.
"The power unit we will use in Melbourne is a continuation of the work we started last year, and some add-ons push the concepts further," Taffin said.
"We also have some other areas we are working on so there will be further refinements coming throughout the season, but what we will see in Melbourne will already be a substantial step up from where we left off in 2015.
"However, we have to look at 2016 as laying the foundations for 2017 when we expect the partnership to have matured."
Taffin insist that Renault learned from last year's development programme.
"If we look back to 2015, we introduced some new concepts late in the year with the 'Spec D' power unit.
"While we did not use all the concepts we developed at that point, the track test in Brazil gave us some very useful information.
"In particular we worked on the combustion chamber and the turbo to bring additional performance without sacrificing reliability."