Get alerts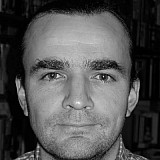 There wasn't a lot of passing, but between Kimi Raikkonen pressuring race winner Sebastian Vettel, Lewis Hamilton and Valtteri Bottas trading places, and the Red Bulls crashing into each other it was a fascinating Hungarian GP.
The Hungarian GP turned into a fascinating afternoon, but it was also a hugely frustrating one – for both drivers who wanted to race, and fans who wanted to see one.
Firstly, the venue demonstrated once again that it is not conducive to overtaking, a trait exacerbated by this year's cars. And as usual the high temperatures made it hard for anyone to sit in a rival's slipstream without risking overheating issues.
Secondly the first lap clash between Red Bull teammates Daniel Ricciardo and Max Verstappen robbed us of what should have been a spectacular three-way contest with Ferrari and Mercedes.
The Aussie was out on the spot, and a chastened Verstappen received a time penalty that put him out of podium contention.
Red Bull's race pace had looked encouraging all weekend, and the drivers were hopeful that their car would perform better than their rival's in Sunday's heat.
Verstappen's pace showed that they would have been in the game, but the 10 seconds the Dutchman spent waiting for his tyre change as his penalty ticked over ended his hopes. He still had a bit part to play in the intriguing situation that unfolded at the front in the closing laps.
The self-destruction at Red Bull meant that once again this was a race about Ferrari and Mercedes, and the sight of the four main contenders running at the front was a spectacular one.
There weren't any passing moves, other than those staged managed by the Mercedes drivers. 
Tension between the Ferraris
Kimi Raikkonen's form may be a little erratic at times, but at a track where he has logged a long list of podium finishes he recorded one of his most convincing performances of the year – rather handily at a time when 2018 driver contracts are starting to fall into place.
Sebastian Vettel edged him in qualifying, crucially managed to stay ahead at the start, and opened up a comfortable 3s lead in the opening laps.
However, the German soon found himself in trouble. For reasons that the team could not readily explain his steering wheel was out of kilter, and it got worse as the race went on.
Even for a driver as good as Vettel this was not an easy problem to deal with, given that he was leading a Grand Prix and under pressure from a guy in an identical but 100 percent healthy car.
Unable to pinpoint the problem, Ferrari's best advice was to tell Vettel to keep off the kerbs – distracting to say the least with your teammate on your gearbox: "On a track where you use the kerbs nearly on every corner, it's obviously also compromising your performance."
Vettel pitted from the lead on lap 32, and Raikkonen followed a lap later. The German's stop was a little tardy, and Kimi thus came out right behind him. Not for the first time this year the Finn expressed some doubts about the pitstop timing, noting to his engineer that he "had the speed to stay out."
It may look at times that Ferrari runs Raikkonen's strategy almost as an afterthought, using him to help his teammate, but the reality was that both Merc drivers had just pitted, and there was a question of avoiding the undercut.
Finding that Vettel was not going as fast as he felt he could run on his own, Raikkonen was naturally frustrated, especially as he could soon see silver in his mirrors.
"Is he going full speed?," he asked. "Because obviously Mercedes is catching. There's nothing I can do." A few laps after that he was back on the radio. "You've put me under massive pressure for no reason," he rued.
Struggling with his offset wheel, and compromised by the need to avoid the kerbs, Vettel was also saving his tyres in case he needed to do some stout defending later in the race.
Meanwhile, Raikkonen's pleas to the pit wall continued: "I'm not in the most comfortable position right now..."
His point was clear. Feeling that he was being held up by Vettel – the cork in the bottle as one TV commentator memorably described the number five car – Raikkonen wanted to get past and pull himself clear of the Mercedes duo behind him.
However, Vettel is mathematically clearly Maranello's main title contender, and of course the team wants to maximise his score on any given weekend.
Thus there was nothing sinister in the two drivers holding station, and the team not asking him to move over and let Raikkonen past, as frustrating as it may have been for the Finn.
The other issue was that had Kimi gone by, then Vettel – in a compromised car and unable to jump the kerbs as aggressively as normal – would have been exposed to the charging Hamilton. And the Briton might have found him easier to pass than Raikkonen, meaning that second place was potentially at risk.
In other words, Ferrari did the logical thing, even if it seemed a little harsh on Raikkonen, who for once on this day clearly had more pace than his teammate. Several times he ducked within DRS range – he was only 0.7s behind on lap 57 – but passing was another matter.
However, he made his point, and with big boss Sergio Marchionne in attendance, and the inevitable Monza 2018 driver announcement coming, there was a bigger picture to consider.
In the circumstances, Vettel's drive was a brilliant one. He's scored many of his grand prix wins from the front, but few in such tricky circumstances, and with such sustained pressure, even if it was from his own teammate.
It was the sort of drive that can win a championship.
Mercedes "re-inverts" the order
Mercedes also had to consider the delicate question of balancing the interests of its two drivers, when one appeared to have more pace than the other – but the way things panned out for the Brackley team was very different.
Hamilton made his life difficult when he made a mistake on his first run in Q3, and had to abandon it. As he said himself, it was like failing to get your first serve in in a tennis match – he had no banker lap.
Thus he had to rein it in a little on his second and final go, and he found himself in fourth on the grid, behind the Ferraris and teammate Valtteri Bottas.
That already created a big challenge for race day, and things got worse when he lost out to Verstappen at the start, and dropped to fifth. Thus through that opening stint, Hamilton lost crucial ground to the cars ahead.
He was also badly affected by a comms failure in the Mercedes garage, which meant that the team lost pit wall information for a while, and radio chat with the drivers was intermittent, and at times, one way.
Bottas and Hamilton were called in before the Ferraris, triggering the stops for the red cars. Later on, when could actually talk to the pits, he told his engineer that he had wanted to stay out, as he was happy on the tyres.
After the stop, and with no Red Bull in front, Hamilton showed impressive pace. He was soon behind Bottas, and seeing the Ferraris in the distance, naturally the radio conversation turned to the prospect of him getting past his teammate so that he could attack the red cars.
From the start he agreed that if he couldn't make it work, he would hand the place back – a standard deal that many teams have tried, although it's been known to unravel.
Sure enough Bottas let Lewis through at Turn 1 on lap 46, with some 24 still to run. He was told what the agreement was, his engineer adding, "make sure you stay close to Lewis, so we can re-invert the cars."
Meanwhile, Hamilton was told he had five laps to make it stick, to which he drily replied, "No pressure then..."
He got close to Raikkonen, but inevitably getting by – with his one eye on his temperatures in the Ferrari's slipstream – was another matter.
After a few laps he asked if he should give up and let Bottas back through, sounding a little exasperated, but he was told that he should keep the pressure on the Ferraris. That five-lap limit had been abandoned.
The problem was that Bottas, struggling more in traffic, had drifted back, and thus Lewis would now have to slow significantly to make the move. In addition after a long first stint, and despite his 10-second penalty, Verstappen was coming back into the picture.
He was quick on his younger tyres, and was getting close enough to Bottas that there was a risk that Mercedes might fumble the ball as Hamilton tried to let his teammate past, and one or both drivers would lose out to Verstappen.
For a while it appeared that Hamilton would cling on to his third place, but on the very last lap he slowed, let some lapped cars by, handed third back to Bottas, and just kept Verstappen behind.
This was a genuinely laudable gesture on the part of Hamilton, who could have persuaded the team that Bottas hadn't played his part by keeping up. No doubt a few past champs who have the ruthless streak that helps to win you titles would have shrugged their shoulders and kept their podium spot.
Hamilton lost three priceless points – but he gained a lot of respect, and he gave the already powerful team spirit at Mercedes a huge boost. Hamilton knows better than most how destructive team controversies can be.
So were those points a worthwhile price to pay for maintaining that harmony in the camp?
"I can't answer that," he said. "If I lose the World Championship, I don't know what I'd say then! If it's by three points, or anything within that vicinity. But as I said, I want to win it the right way."
Inevitably the focus is on the prospect of those three points handing the title to Vettel, a thought that was giving Toto Wolff a headache even before the places were swapped back.
But consider too that Bottas isn't far behind – and the handover of third place actually represented a six-point swing in his favour relative to Lewis, a margin that could yet prove to be important.
And then there's a third scenario to consider. If Hamilton has a run of bad luck it could even be Vettel vs Bottas for the title, in which case those three points may well be quite valuable not just for Valtteri, but Mercedes...