Get alerts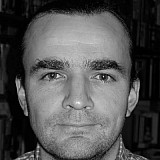 Jolyon Palmer has dismissed speculation that he will not see out the season at Renault, insisting that his contract will ensure that he completes the remaining seven races.
Carlos Sainz, who is about to be confirmed as a Renault driver for 2018, has been linked with a switch to the Enstone team as early as the next race in Malaysia.
But sources suggest that, thus far, Renault has not been able to complete a deal to get the Spaniard on board within 2017.
Palmer – who was seen having a heart-to-heart with team boss Cyril Abiteboul immediately before meeting the media – was keen to dispel such stories.
"I have a contract," he said. "I've got seven more races this year. There have been suggestions for 35 races that I might be not in the next one, or in the next few.
"It's nothing new for me, it is water off a duck's back. It is the same, I think most races this year it's been the same, so nothing has changed.
"I've got seven races to do, I'll be in Malaysia, I'll be racing until Abu Dhabi."
Asked about his prospects for 2018, he said: "I don't care too much to talk about it. I know what is happening, I think there will be an announcement probably some point in the future, not too long.
"I am excited for the future, I haven't thought too much, but I am excited for what is to come."
The Briton, who is yet to score a point in 2017, says he is fully dedicated to ending his "tough year" on a high note.
"I am just focused on doing the job that I am doing, so I try to not pay attention to that sort of thing.
"For me, I have seven races this year to try and do the best I can. Obviously it's been a tough year, I think the last two races better, even if it didn't show in the end.
"I think the performance has been there or thereabout. Hopefully the car will better on these tracks and we can finally get some points."