Get alerts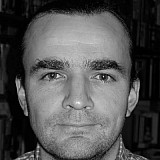 McLaren co-owner Mansour Ojjeh says that the Woking team's split with Formula 1 engine partner Honda will be good for both parties, likening the situation to a marriage that didn't work out.
Ojjeh, who has been a key player behind the scenes at McLaren since the early eighties, believes that Honda tried as hard as it could to make the partnership work.
"I don't think I have to explain it's been tough," he told Motorsport.com in an interview with Motorsport.com's GP Gazette. "It's been tough for them also. I don't think it was a lack of effort, and I don't think it was a lack of effort on our part. It just didn't work.
"It was obviously not good for them, and not good for us. So in that case we each have to try something else. I hope it works out for them, and I hope it works out for us.
"Don't forget, they could be great competitors. I'm happy that they're staying in the sport. But sometimes things just don't work out between partners.
"It's like irreconcilable differences in a marriage or something. I think it's the right decision that we go our ways. But as a team, we're looking forward to a change.
"They've done as much as they could. And we've done as much as we could, and it didn't work. What happens as the consequences is for them and us. We're both a little bit in the same predicament, if you want."
Renault deal provides chassis benchmarks
Ojjeh says he's looking forward to the new relationship with Renault, and especially the fact that Red Bull Racing and the works team share the same engine. McLaren has spent three years as Honda's only partner, making it hard to properly assess the chassis.
"Put it this way, it's a different motivation," he said. "It's something where we have a benchmark to compare ourselves to, so that makes things also more challenging if you want.
"You want to be at that benchmark, or better than that benchmark, we have to make sure we get it right. So it's a new challenge that we look forward to taking on.
"But what's going to happen next year, you never know. Next year is next year. Next year we have three engines [for the season], next year we have to work on reliability. There's a lot of things that change. It's a constant moving ground, nothing stays still."
Ojjeh says it's too early to discuss how the new partnership will be exploited in marketing terms.
"We'll have to see. We are committed to Renault, we want to be great partners. I think they're looking at us for what we represent, and they've been an F1 manufacturer for a very long time.
"Don't forget what they did in the turbo years. I remember because I was a competitor of theirs. They've been here for a long time. We're very happy, and I think they're very happy to be with us, which is important. Both want each other, which is great."
He remains convinced that the team can return to winning form: "We have to get this on the rails. As a sports enthusiast, and as a sports man being here for so long, jeez, we want to win.
"This is our DNA, we're here to win. We've been here before, and don't forget Ferrari stayed 20 years without winning a championship. People forget that. But we'll be back."