Get alerts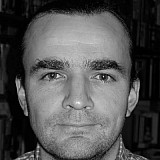 Force India duo Nico Hulkenberg and Sergio Perez have both admitted that sitting out half of the first Formula 1 test for rookie Alfonso Celis was not good for them, but have no choice but to accept the reasons behind it.
Celis has been drafted in for two days of testing this week, on the back of a development programme he has agreed with Force India.
It means that rather than getting two days each at the first Barcelona test, Hulkenberg and Perez get just a single day out.
Speaking about the situation, Hulkenberg said: "Not ideal, for sure.
"Today there are lots of installation checks and stuff, so there is a bit of time there which is not hurting so much.
"That is what the team had decided and that is what we will go with."
The German also confirmed that he would also be sitting out some FP1 sessions in 2016 to allow Celis some running.
"Yes, that will happen," he said. "I've had it before. It's not a huge deal."
Perez understands
Perez said he would like more running but conceded that there was a bigger picture.
"It's fully understandable from the team's point of view," he said when asked by Motorsport.com. "It helps always to have some financial benefits coming from that.
"I think it's important also that we give him some days, especially as he's going to be driving in some FP1 sessions, so we had to have the experience with the car.
"As a racing driver you want to have the most possible time in the car, but sometimes that's not possible.
"I think the team has found a good compromise for that, so let's look forward to it and maximise the three days that I will get in the car."