Get alerts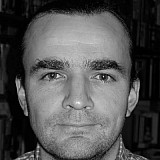 McLaren chief Ron Dennis has helped convince the Strategy Group to formally support an official study on customer cars in Formula 1.
There has been a long-standing provision for third cars from top teams being introduced to make up the numbers should a current team fail – with customer cars as the potential next step.
Following lengthy talks in the Strategy Group meeting on Thursday, the works teams will now put together a proposal for how customer cars would work in F1 if needed.
It is likely this will need to be completed ahead of the next F1 Commission and World Motor Sport Council meetings in July.
It is understood that the existing independent teams such as Lotus, Sauber, Force India and Manor will be given "first refusal" on whether or not they want to switch to using customer cars, although none has indicated any support for such an idea.
The FIA is expected to issue a statement 
on Friday
 outlining what was agreed at the meeting.
No cost cutting revolution
Although the idea of customer cars has been prompted by concerns about the survival of teams further down the grid, the Strategy Group has shown little enthusiasm for implementing changes to help them.
Motorsport.com understands that cost-cutting or a redistribution of income that might help to save the struggling outfits quickly fizzled out, in the face of opposition from the works-supported teams.
The idea of a fifth engine for this year has, as expected, been dropped.
There was also no debate about a cheaper alternative engine being introduced for smaller teams – potentially a twin-turbo with KERS but not a full hybrid – despite Bernie Ecclestone pushing the idea in recent weeks.
McLaren customer plans
It's no surprise that Dennis was the main pusher for a move towards customer cars in the meeting.
McLaren has long been a supporter of the concept, and with Honda in dire need of a second team with which to get track mileage, it makes sense more than ever.
There is no shortage of drivers, with Kevin Magnussen, Stoffel Vandoorne, Nyck de Vries and Honda protege Nobuhara Matsushita all available.
Intriguingly, the ART GP2 cars of Vandoorne and Matsushita ran in full McLaren replica livery in Barcelona last weekend, further strengthening the ties between the F1 team and the outfit co-owned by Nicolas Todt.
It would be logical to suggest that ART would be able to step forward and run McLaren customer cars in the future, should be the opportunity arise.
McLaren also has an ongoing relationship with Manor, although the team's difficult financial position is a potential hurdle.