Subscribe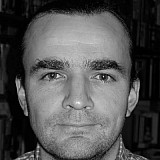 Formula 1 teams are still trying to work out how to slot in next year's two in-season tests, now a provisional calendar has been published.
The FIA World Motor Sport Council ratified a 21-race schedule for 2016 at its recent meeting in Mexico, which will be the biggest calendar in history.
The approval of the line-up confirms, as Motorsport.com revealed last month, that F1's plan for its two pre-season tests to take place in March still stands.
However, complications for in-season testing have been caused by the compact nature of the 2016 schedule, which features seven back-to-back races that make it hard to find a gap for a post-race run.
That has not stopped efforts to try to find an opening though, with discussions ongoing between teams.
Rules allow two tests
The FIA Sporting Regulations remain unchanged in allowing tests.
They state: "Two team tests of no more than two consecutive days duration carried out on circuits within Europe where an Event has just taken place, such tests commencing no less than 36 hours after the end of the relevant Events."
While as this year the first test is expected to follow the Spanish GP, finding a date for the second is proving more difficult.
A return to Austria, which hosted a test this year, is the favoured choice. But, because the race is followed by the first trip to Baku, the transport logistics are too challenging.
Silverstone, dropped this year largely because of the price quoted by the track was too high for the teams, cannot be used because the Austrian GP takes place on the following weekend.
Hungary would eat into the summer break and in any case is not regarded as a good test venue, while Spa and Monza are seen as unique venues and also not useful for testing.