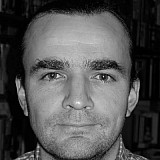 Bernie Ecclestone moved on Friday to calm the Pirelli controversy in Formula 1 by holding a summit meeting with drivers and team bosses, as it emerged the tyre company is on the verge of winning a new supply deal.
The Formula 1 supremo invited Lewis Hamilton, Nico Rosberg, Fernando Alonso and Sebastian Vettel to the lunchtime meeting, along with Toto Wolff, Niki Lauda, Christian Horner and Maurizio Arrivabene.
The meeting was a response to the tyre blowouts at the Belgian Grand Prix, and in particular Vettel's post-race comments about the failures in Belgium being "unacceptable."
On Thursday, FOM issued a statement underlining its support for the Italian company, and one team boss said that the main point of today's meeting was "to find a way forward with Pirelli without controversy."
Behind closed door
That was a theme that Ecclestone too confirmed, as he made clear that, in the future, drivers should voice their opinions about tyres behind closed doors.
"When incidents happen you discuss what they are," Ecclestone told Motorsport.com. "If you sell me something, and it doesn't work, I complain to the person I bought it from, I don't complain outside.
"I want them to think, and if any of them have got problems, they should talk to the people that are making the problems. That's all. They understand.
"If you're Sebastian, you have a bit of a rough time, you get in a car, you're for sure going to be third, you can't lose, and something goes wrong, you're not going to jump out of the car and say, 'Thank God that happened.' You would do the same and I would do the same."
Pirelli set to win tender
Ecclestone's support for Pirelli comes at a time when he is weighing up whether to hand a fresh contract to the Italian company for 2017 or give it to Michelin.
However, it now seems that the way is clear for Pirelli to triumph.
Asked if his support was a clear sign that Pirelli will get the tender, Ecclestone said: "Sure. We're not going to let them go, they're doing a good job.
"I said to them a long time ago I don't want a tyre that's going to last the whole race.
"They do the very best they can with what they've been asked to do. They [have the ability] to make a tyre that you can put on in January and take off in December."