Get alerts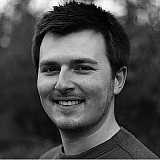 The younger brother of the two-time Formula 1 World Champion has set his sights on conquering Britain's most popular racing series – as well as his disability. Jamie Klein spoke to him.
When the British Touring Car Championship circus arrives at Croft for its fifth round of the season in late June, all eyes will be on one man.
While Lewis Hamilton's younger brother Nicolas is used to the limelight, the scrutiny he'll face when he takes to the Yorkshire circuit to make his debut in his AmD Tuning-run Audi S3 will be unlike anything he's faced previously in his fledgling motor racing career.
"We knew my surname would generate a lot of media interest in the BTCC, but that wasn't my aim," Hamilton told Motorsport.com. "My goal is to separate myself from Lewis and his achievements, and to focus on myself and what I'm trying to achieve as my own driver."
Learning in Renault Clio series
It was understandable that Hamilton attracted plenty of attention when he made his first steps into the motor racing world back in 2011 with an assault on the BTCC-supporting Renault Clio Cup UK series.
Not only was he attempting to step out of the shadow of his Formula 1 title-winning brother, but he was doing so as a sufferer of a form of cerebral palsy that makes merely getting around without a wheelchair a considerable challenge, let alone racing at speeds of up to 130mph.
"There was a lot of hype surrounding me in 2011," explained Hamilton. "It was such a big thing – being the kid brother of Lewis, especially with cerebral palsy, brought a lot of attention."
Indeed, a BBC documentary entitled Racing with the Hamiltons charted his progress during his inaugural Clio Cup campaign, in which, despite his total inexperience prior to joining the series, the then-19-year-old finished a creditable 14th in the points with three top ten finishes to his credit.
But, remaining with former BTCC driver Lee Brookes' Total Control Racing outfit for his sophomore season, Hamilton was unable to build on his respectable 2011 showing.
A failure to break the top 10 all season, combined with a spate of non-finishes, left him languishing down in 21st in the standings and without the backing of his father Anthony, who had already worked so hard to get his elder son's career off the ground before McLaren came knocking.
Fending for himself
"My father helped me out for the first two years, but then after that he told me that if I wanted it I had to get it myself," said Hamilton, whose only race outings since have come in 2013 behind the wheel of a SEAT Leon Supercopa in the European Touring Car Cup.
Declaring his intention to race in the BTCC last August, Hamilton admitted that his prospects of making a deal happen appeared bleak at one stage.
"I'm lucky to be here today because six months ago it was looking as if it was never going to happen; we just couldn't get the money.
"I've had no help from my family in terms of finance, which is what people would expect in my situation. I've got a good team behind me, and we've really pushed forward to find partners that relate to my situation, what I'm trying to achieve and who I am as a person."
Making the leap into the BTCC
What steered Hamilton towards the acquisition of Robb Holland's Audi S3 was the fact it came with an invitational TOCA licence – allowing him to make his first race appearance later in the year and focus on getting comfortable with his new mount beforehand.
"I don't have a lot of experience, so I wanted to maximise the amount of testing I would be doing. There's a lot of work to do – the car doesn't have an engine in it at the moment, and we need to make some modifications so I can be comfortable in the car before we do anything else."
Taking his time and not setting any firm targets for his programme, which will see the 23-year-old race at Snetterton, Rockingham, Silverstone and Brands Hatch after his maiden BTCC weekend at Croft, is therefore key to Hamilton's approach.
Aiming for full-time programme next year
His hope is to race full-time in the series in 2016, when the focus can perhaps begin to shift more towards climbing up the competitive pecking order. But, for the time being, he's keeping his feet on the ground.
"I haven't been in any car for a year and a half, so I have no expectations. Put it this way – when I was growing up, I was told I was never going to walk, never mind race a car.
"So my focus will be to improve as a driver rather than competing for results – it's about a long-term goal of inspiring people. As long as I achieve that, the rest can come later.
"I just need to focus on becoming more competitive, and then hopefully the points finishes, podiums and the rest will come."