Get alerts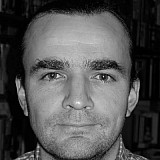 Bernie Ecclestone says that Formula 1's engine options for 2017 remain open, insisting the sport could cope with two engine types.
Ecclestone has led calls for a return to a V8/KERS package, and that remains on the table as a cheaper option for struggling teams.
There have also been suggestions that a 'budget' twin-turbo V6 with KERS could be made available to teams as a possible alternative.
We used to run turbos with normally aspirated engines before.

Bernie Ecclestone
Mercedes boss Toto Wolff, however, stated last weekend that all four current manufacturers want to keep a version of the current V6 for any new 1000bhp rules.
In either case the idea is that low-cost customer engines would run alongside their works counterparts, which brings up the difficult question of how the FIA would ensure some form of parity.
"It depends what we're going to do," Ecclestone told Motorsport.com. "Toto does a lot of talking, but no action, if you know what I mean.
"It's not good talking about, 'This is what I'd like.' They are one team.
"I never wanted to go back to V8s, I wanted to set up a single engine to be in F1, which they could run for let's say 10 per cent of what these manufacturers spend. It would be a different regulation, which would be cheaper.
"If the manufacturers then decide this would be a good thing, then that's OK. Or if they want to supply [current] engines at a realistic price to the teams, then good."
Asked about how two types of engine could compete in parallel, he said: "We used to run turbos with normally aspirated engines before. You can do either."
Pressure to lower engine prices
How the likes of Mercedes or Ferrari would react if they face stiff competition from a good team equipped with a 'budget' engine remains to be seen.
Meanwhile, the discussions could also be seen as a way of putting pressure on the manufacturers to lower the prices for the current engines.
Costs went up considerably in the move from V8s to the hybrid last year, and midfield teams feel that they are funding the R&D of the works operations.
"You never have everybody happy," Ecclestone added. "At the moment they are doing a very good R&D project supporting by the teams that are paying. That engine will never be used in any car or a boat or anything. It was never designed to do that.
"Just the regulations were put out, the engineers got hold of it, and said this is what they can do. They've done a super job, but it has to be cheaper."