Get alerts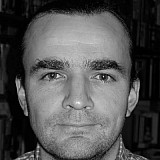 Ross Brawn says that Formula 1 has already made progress on finding solutions for the sport's overtaking problem and addressing the "force field" that makes it hard for a driver to follow the car in front.
After taking the F1 job Brawn hired a team of experts, including Pat Symonds and former Williams head of aerodynamics Jason Sommerville, to help the FIA shape the 2021 technical rules. 
Improving overtaking was not part of the remit when the current high-downforce rules were being formulated for 2017, and the consensus is that it has become even more difficult to follow another car, with last weekend's Australian Grand Prix coming in for particular criticism.
It's that issue that Brawn's team has focussed on, and the former Ferrari technical chief and Mercedes boss says that its research has already begun to pay dividends.
"One of the things we've started, and we're now six to nine months into it, is a programme to understand how we can enable these cars to race each other more effectively," Brawn said in an interview on SiriusXM.
"We need to keep the aerodynamic performance at a high level, but we need to do it in a way that's more benign and more friendly to the cars around it.
"There's almost a force field that exists at the moment, a bubble around each car. And the car attacking it can't get near it, because as soon as it gets within 1.5-2.0s of the car in front, it loses so much performance. It can't get near.
"So we started the programme, and I'm really excited by what I'm seeing."
He added: "The front wing is for sure one area that is sensitive in both respects, in terms the disturbance it creates, and then the sensitivity to the disturbance of the car in front.
"It's not the only area. There's all the furniture and bargeboards you see behind the front wheels that are equally as sensitive. And there are areas of the rear floor and rear aerodynamics which are sensitive."
Changes before 2021 possible
Brawn says that the findings have stressed the importance of addressing the overall aerodynamic package, rather than simply the front wing.
He also hinted that some changes could be introduced for the interim seasons in 2019 and 2020.
"We're looking at the whole thing, and I don't think we should get into chopping one piece of without understanding all the implications of the impact we will have," he explained. "So we're looking at a total solution, a holistic solution, of all the parts.
"We know the percentage drop in performance that comes as a car approaches another car, and already we've found ways of improving that in reducing the disturbed flow from the car in front, and reducing the sensitivity of the following car to that disturbed flow.
"We're trying to do it in a properly structured way, and that will be the solution we'll apply for 2021. Anything we can learn in the meantime, which we feel is safe and fair and correct to apply, will be done."