Subscribe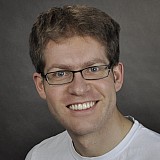 The most famous words of the 2015 DTM season were spoken by Audi boss Wolfgang Ullrich when he instructed his driver Timo Scheider to get rid of the championship leader.
This is what happened at DTM's Austrian round at Red Bull Ring, after Scheider had battled for position with Mercedes driver Robert Wickens and after Pascal Wehrlein had leapfrogged the two of them in one go.
Seeing this at the pit wall, Ullrich vented his frustration on the radio: "Timo, push him out!"
And Scheider did as he was told. At least this is how it seemed, as only seconds later Scheider crashed into the back of Wickens' car who in turn crashed into Wehrlein's Mercedes.
With both Mercedes drivers off track and out of the race immediately, Audi driver Scheider went on to finish sixth in the race, only to be disqualified soon afterwards for deliberately crashing into a competitor.
Ullrich in a tight spot
But it didn't end there and then. Ullrich struggled to find a way out of the situation when speaking to the press and finally apologized for making a radio call that "was not an instruction for Timo," as he put it at the time.
On the other hand Ullrich claimed he couldn't have uttered the now famous words "because I'm not linked to any of the drivers directly," he claimed. "I only talk to the heads of the teams, so it can't be me."
Mercedes, however, were very outspoken about the incident. "What happened is not fair. It was clearly on purpose," team principal Ulrich Fritz said. "It's not what we want to see in DTM and we are more than disappointed by it."
DMSB takes action
A subsequent investigation by the German motor racing authority DMSB found Scheider and Ullrich guilty of "unsporting behavior on various counts" and delivered harsh verdicts.
Scheider got a one-race ban from the sport and wasn't allowed to compete at DTM's Russian round at Moscow Raceway.
Audi boss Ullrich, on the other hand, was banned from the pitlane for the remainder of the 2015 season and was prohibited from having access to team radio, too.
Audi lost all 62 points scored in the race and was handed a substantial fine of 200,000 Euro on top.
In the end, Wehrlein fought back and won the 2015 DTM Drivers' Championship for Mercedes. Audi, though, lost out on the manufacturers' title – by only seven points
Top 20 stories so far
#10 No winners in Kenseth/Logano Chase war
#11: Tony Stewart announces 2016 retirement plan
#12: First-ever Formula E title decided by one point
#13: Montoya and Dixon tie in frantic IndyCar title decider
#14: Renault takes over Lotus F1 Team
#15: Fatal Nordschleife crash prompts safety changes
#18: Alonso suffers mysterious testing crash, misses first GP
#19: Volkswagen emissions scandal