Get alerts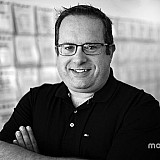 Welcome to Motorsport.com's Top 20 Stories of 2015. At #11 was the announcement this fall that the 2016 season will be the last for NASCAR star Tony Stewart in the Sprint Cup Series.
Stewart's decision, first reported by Motorsport.com, came as a surprise but considering the difficulties of the past two years, perhaps it wasn't completely unexpected.
Still, Stewart is one of the most diverse and successful drivers in NASCAR history and at times has been one of its most controversial. His driving legacy transcends many forms of motorsports, from Midwestern dirt tracks to the superspeedways of NASCAR.
While he will no longer compete fulltime in NASCAR after the 2016 season, Stewart will continue his role as co-owner of Stewart-Haas Racing, which plans to continue to field four Cup teams in 2017, including Stewart's No. 14 team with driver Clint Bowyer at the wheel.
"I love what I do with NASCAR and I love what I do as a driver, and the great thing is I'm not going anywhere. NASCAR is probably going to be the most disappointed of everybody today because they aren't getting rid of me. They have to deal with me as an owner," Stewart said during the news conference in September announcing his decision.
"There's still the opportunity to get fined and there's still the opportunity to be put on probation, just like always, just from a different capacity than now."
Noteworthy accomplishments
Stewart's driving career is without question Hall of Fame material. He's won 48 Cup races – tied with Herb Thomas for 13th all-time. He's also won three Cup championships – the most recent in 2011 – and captured an IndyCar Series title in 1997 before his fulltime move to NASCAR.
In 1995, Stewart became the first driver to win USAC's version of the "Triple Crown," earning championships in all three of USAC's major divisions – National Midget, Sprint, and Silver Crown.
In his racing career, Stewart has won many of the most prestigious races in motorsports. He's a two-time winner of the Brickyard 400 at Indianapolis Motor Speedway, winner of the 2009 NASCAR All-Star Race, a two-time Chili Bowl winner and in 2001 was inducted into the National Midget Auto Racing Hall of Fame.
Recent struggles
Stewart failed to make the 16-driver Chase field this season and finished 28th in the series standings – the lowest of his career for any season in which he competed in all the races. He also failed to earn a top-five finish for the first time in his NASCAR career.
August marked the one-year anniversary since a sprint car driven by Stewart struck and killed driver Kevin Ward Jr. at a dirt track in upstate New York on the night before the Cup Series race at Watkins Glen (N.Y.) International.
Ward, upset at getting wrecked minutes earlier, was walking on the track while the race was under caution.
A New York grand jury eventually declined to indict Stewart on any charges related to the incident. Ward's family has since filed a wrongful death lawsuit against Stewart but a trial date has yet to be set.
In the summer of 2013, Stewart was seriously injured himself in a dirt track race in Iowa and missed the rest of the 2013 season recovering from a compound fracture of his right leg.
Stewart will conclude his final Cup season with a new crew chief at the helm of his No. 14 team. Will that be enough to help bring his storied NASCAR career to a successful conclusion on the track?
Only time will tell.
Top 20 stories so far
#12: First-ever Formula E title decided by one point
#13: Montoya and Dixon tie in frantic IndyCar title decider
#14: Renault takes over Lotus F1 Team
#15: Fatal Nordschleife crash prompts safety changes
#16: F1's biggest saga: Red Bull vs. Renault
#18: Alonso suffers mysterious testing crash, misses first GP
#19: Volkswagen emissions scandal