Subscribe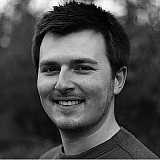 WTCC promoter Francois Ribeiro says the series can hope to have "more than 18 cars" on the grid next year despite Citroen cutting back to two factory entries.
Grid sizes fluctuated between 17 and 19 during the 2015 season, although the number of starters fell to as low as 14 in race two in Thailand due to accident damage from race one.
While Citroen downsizing its works team next season has been balanced out by the arrival of Volvo with a two-car entry for Thed Bjork and Fredrik Ekblom, uncertainty among the privateer ranks makes it difficult to predict the exact size of the 2016 field.
Nonetheless, Ribeiro says he is hopeful of at least maintaining current grid sizes for the third year of the WTCC's TC1 regulations era.
"Every promoter wants to have more than 20 cars, but from Super 2000 to TC1 we doubled the running costs," explained Ribeiro. "The sporting and technical levels of WTCC have never risen that fast.
"To keep the amount of cars on the grid is much more difficult than ever before. I'm spending probably 70 percent of my time on the grid to structure and help the team to optimise everything for 2016.
"I hope we will have more than 18 cars next year. I hope we achieve that."
Cost control vital 
Ribeiro also restated the importance of keeping costs under control for the next homologation cycle, which is due to  begin in 2017, if the series wants to continue to attract private entries.
"If we want to keep the privateers on board and if we want to grow the grid we have to be very careful on the next cycle of homologation," he said.
"The first TC1 cycle will finish in 2016 after three years; there will be a new one from 2017. We want to make some adjustments in the TC1 regulations.
"We're not talking about new regulations, as TC1 is there for about 10 years, more or less. But we have to adapt the costs. We have started the process with FIA to lower the costs by 2017."
Ribeiro also dropped a strong hint that a new works team is on the way to the WTCC to replace Citroen, which is set to bow out after a farewell campaign next year to focus exclusively on rallying.
"There is a new manufacturer that has started developing a car," he revealed. "We will have a new manufacturer on the grid in 2017."
2016 WTCC field so far:
Names in italics are unconfirmed 
Team

Drivers

Citroen

 Jose Maria Lopez 

 Yvan Muller 

SLR Citroen



 Mehdi Benanni

 Gregoire Demoustier

Castrol Honda

 Gabriele Tarquini

 Tiago Monteiro 

TBA - could expand to a third car for Norbert Michelisz

Zengo Honda
TBA
Nika Honda
TBA 
Lada 

 Rob Huff 

TBA - Nick Catsburg could stay on

Volvo  

 Thed Bjork

 Fredrik Ekblom 

Munnich Chevrolet
TBA - Tom Coronel could join if ROAL withdraws
ROAL Chevrolet

TBA - team needs two full-time entries to continue

Campos Chevrolet

 John Filippi

TBA - Hugo Valente could stay on
Additional reporting by Stefan Ziegler