Subscribe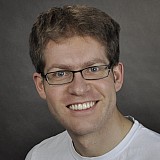 A new video by Polestar Racing shows a first glimpse of Volvo's new touring car.
As Motorsport.com understands, the video features a TC1 car that will be raced in the FIA World Touring Car Championship from the 2016 season onwards.
The team has not yet given more details but an official announcement is expected soon.
Volvo's new foray into the WTCC has been in the rumour mill for quite some time.
The brand had previously completed an evaluation WTCC campaign in 2011 with the aim of launching a fully-fledged works program after that. However, there was no Volvo factory squad in the field in the subsequent season.
The last time Volvo took to the track in WTCC was at Shanghai in 2013 when the brand gave a farewell race appearance to their C30 car before the World Championship switched to TC1 regulations in 2014.