Get alerts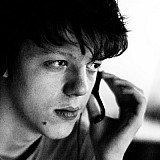 Lada's new WTCC signing Hugo Valente reckons his relationship with future teammate Gabriele Tarquini will be unaffected by the duo's feud from last year.
Valente and Tarquini clashed after the second race at Shanghai, getting involved in a shouting match - with the Frenchman suggesting that 53-year-old Tarquini was "too old".
However, with the duo both joining Lada's factory team for 2016, Valente said he and Tarquini had talked about and resolved the situation.
"What happened last year is ancient history to me," Valente told Motorsport.com. "I have deep respect for Gabriele. He has raced at the top level of motorsport, and he's still very fast.
"However, the clash happened at the wrong moment and at the wrong place. We talked about it and it's ancient history now. Our common goal is to work hard to turn Lada into a successful team.
"It's a great opportunity to race alongside someone like Gabriele. I never had the chance to have an experienced teammate with me in the WTCC.
"With Gabriele, I'll have the chance to learn a lot and become a better driver."
"Good news for the series"
 Valente, who spent two and a half years with independent WTCC squad Campos and scored six podiums during the stint, reckons his promotion to a factory drive is good for the category.
"When Rob [Huff] decided to leave Lada, the organisers of the WTCC - and Francois Ribeiro in particular - began to have discussions with Lada and myself," he elaborated.
"And that's fantastic news to all independent drivers. It means that with hard work, dedication, and good results, it's possible to be hired by a works team.
"That's very good news for the series and its attractiveness."
Interview by Emmanuel Rolland