Get alerts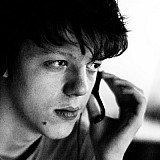 Campos Racing's Hugo Valente has refused to quell the tensions between himself and Honda's Gabriele Tarquini, accusing the Italian of not having respect for him.
Valente retired from Race 2 at Shanghai with broken suspension and put the blame on Tarquini, confronting the Honda driver after the race as the duo proceeded to argue loudly.
Interviewed in the build-up for the subsequent round in Thailand, Valente, who had called Tarquini "too old", noted: "I don't regret saying anything.
"I have a lot of respect for Tarquini, he is a World Champion and a phenomenal driver, but he keeps on making contact with people, especially this year.
"It seems to me like he is driving every race as if it were his last one."
Valente also said that he was frustrated with Tarquini for the lack of apology, saying that the Italian "doesn't feel respect" for him.
"I hoped he would come to me to apologise, but he never does that. He never admits it is his fault, it's always someone else's."
"I respect him, but he doesn't feel [respect] for me. He apologised to Rob Huff, and the incident was the same, and Gabriele apologised to him.
"I guess he didn't do the same with me because I haven't won a World Championship.
"Had he just said 'I am sorry, you lost a potential podium place and retired', I would have accepted it, but he never said that.'
Valente did add that he "doesn't really believe" Tarquini is too old. "I said that and I am not proud of it, but it doesn't change the way I feel towards the incident.
"At that moment I could have said anything else, I just didn't know what to say."
Tarquini: Valente's "aggressive" manager confronted me
Honda driver Tarquini once again insisted that the contact with Valente did not lead to the Frenchman's retirement, which is why he never apologised.
"I did not apologise because I had no reason to do that," Tarquini said. "With Rob [Huff] it was different, because I had broken his suspension, although not intentionally, but I still went to him and told him I was sorry about that and took full responsibility in front of the stewards.
"Valente made contact with Yvan Muller, which broke his suspension, which I only realised after watching Yvan's on-board footage."
Tarquini added: "I don't like the fact that he went to the stewards and said I had broken his suspension, which simply is not true.  
"The stewards realised that it could not have been me who damaged his car, so much that I got no penalty out of the contact."
The Italian also admitted that Valente's post-race approach made him "angry" and revealed he had been confronted by the Frenchman's manager as well.
"I had his manager stopping me just after I got out of the Parc Fermé," said the 53-year-old. "I have nothing to do with this person and I do not know him, and yet he came to me, in an aggressive way.
"If this person has something to say he should talk to the team manager or go to the stewards, not come to me."
Quotes from Pietro Casillo/TouringCarTimes