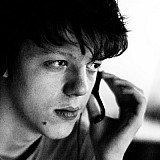 Honda WTCC driver Gabriele Tarquini has spoken out in the aftermath of his confrontation with Hugo Valente, saying he rejects the notion of being "too old" for racing.
2009 series champion Tarquini, the oldest driver in the WTCC field at 53, came under fire from Valente after clashing with the Frenchman at Shanghai.
Valente, 23, approached Tarquini after the race in question and the duo had a public falling out, the Frenchman suggesting Tarquini was too old.
"Looking in the mirror and watching my age I am much older than Hugo and a lot of other drivers, but personally I don't think I am too old," Tarquini reflected.
"I can race, I can fight and I can use my experience. At the moment, I don't feel any handicap comes from my age behind the steering wheel. My answer is he [Valente] needs experience, he's too young."
However, Tarquini said he has "nothing against" Valente and spoke highly of the Campos driver.
"He has shown great potential, especially this season, and in some places he was very fast," the Italian added.
"He's a good driver, a very fast driver, but just needs a little more experience to achieve the target.
"He can grow up very fast and, with a bit of experience, he can be a top driver. I have nothing against him."
Plans for 2016
Having been part of the WTCC since its re-establishment in 2005, Tarquini wants to remain within the championship for next year, but admits nothing is set in stone.
"My target is to race in the WTCC next year, for sure," he said.
"It's my personal ambition but that doesn't mean it will be possible because Honda still has to make their decision [if they want me]."