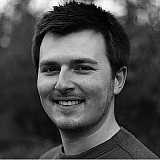 Gabriele Tarquini says he never had the "slightest doubt" over his desire to continue racing when he was dropped from Honda's WTCC line-up due to his advancing years.
The 53-year-old was dropped by the Japanese manufacturer in December, before being chosen to join Lada when the Russian marque lost Rob Huff to Honda.
However, Tarquini said he was always completely committed to finding a way to continue racing, even though he admitted his chances of a reprieve with Lada looked bleak before Huff joined an expanded Honda squad.
"When Honda told me its choice [to drop me], I never had the slightest doubt to continue racing," Tarquini said.
"I'd already had some contact with Viktor [Shapovalov, Lada boss] when I realised that there would be no possibility of continuing with Honda.
"At that time they didn't seem interested in me, but things probably changed when Rob Huff informed Lada he was going to Honda, leaving them a little wrong-footed.
"At that I point I imagine they were thinking about replacing him with an experienced driver, and they thought of me."
Tarquini revealed that the new deal with Lada was only for a single season, owing to his age – but that he is open to renewing it if all goes well in 2016.
"I wanted to sign an annual agreement because it seemed unreasonable to make special requests, especially considering that I am nearly 54," he said.
"At the end of the season we will evaluate how things have gone, and if we are happy with each other we will work out how to proceed."
Nonetheless, Tarquini vowed to remain realistic about his prospects of success, given the recent dominance of Citroen.
"When I first spoke to Viktor, it struck me that he was someone with his feet on the ground," he said. "We know that we must not think about the title because Citroen is on another planet.
"We are in the chasing group, so we have to be able to get good results by exploiting unusual situations, such as reverse grids or some mess resulting from collisions." 
Interview by Francesco Corghi