Get alerts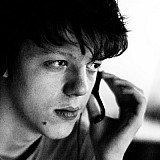 Motorsport.com has learned that the World Touring Car Championship's negotiations with Sochi have fallen through - and that the series will instead return to Moscow Raceway.
The Sochi Autodrom, which held the inaugural Russian Grand Prix last year, was set to open the WTCC season on the weekend of March 18-20.
However, with the WTCC's first visit to the track being called off, the campaign will now kick off at Paul Ricard on April 1-3 instead.
"We did not receive the guarantees of a commercially acceptable deal, so there will be no WTCC in Sochi this year," Sergey Vorobyov, the Russian GP promoter, told Motorsport.com.
"We remain open to negotiations with all organisers, but we are not flexible in terms of financial conditions."
The failed negotiations has opened the door to a return of previous WTCC Race of Russia venue Moscow Raceway.
The track, located near Volokolamsk in Moscow Oblast, hosted the WTCC in 2013-2015 and is now back on the calendar, provisionally penned in for June 10-12.
Moscow's new date means that the round in Vila Real, Portugal, originally scheduled for that very weekend, is likely to be pushed back.
The representatives of the Moscow Raceway venue could not confirm or deny an agreement with the WTCC for the upcoming campaign "until the FIA"s official confirmation", but said that, should the return happen, the track will provide free spectator admittance to the grandstands and the paddock.
Additional reporting by Sergey Bednaruk