Get alerts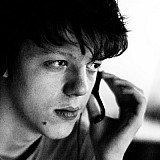 BMW's departing factory driver Andy Priaulx has paid tribute to the German manufacturer, saying he could not have achieved what he has done without its support.
Priaulx, who won a European Touring Car Championship title and three World Touring Car Championship crowns for BMW between 2004 and 2007, officially confirmed on Friday that he would be parting ways with the manufacturer.
The Guernseyman represented BMW customer outfits Marc VDS and West Surrey Racing in ELMS and BTCC respectively in 2015, winning races in both, but will now be joining Ford's new WEC squad.
Speaking at the BMW Season Review as the recipient of the marque's Honorary Award, Priaulx said: "For sure, I lived my dream through BMW. And I would not have had the life I have now without these guys.
"They allowed me the opportunity to race in so many fantastic races all over the world, in cars that were ultra-competitive, and I was able and privileged to stand on the podium in places all over the world
"Thank you BMW for letting me be what I dreamed of being - and that is a multiple world champion, European champion. I've driven some of the biggest races on this planet in some of the best cars on this planet.
Troubled DTM foray
While BMW officials and team members spoke of Priaulx's successes under the marque, the man himself chose to mention his difficult tenure in the DTM.
Priaulx was part of BMW's line-up on its return to the German series in 2012, finishing his debut season in 13th place, but struggled through his sophomore campaign and ended up 20th in the standings.
"One thing for sure, that I learned from my years in DTM, is that BMW is very loyal," Priaulx said.
"I've had some tough times and some tough races - but thanks to Jens [Marquardt, BMW motorsport boss] for staying with me.
"He was very passionate and he kind of inherited me from the early days, but he gave me really good chances in DTM."
Racing with Farfus
Priaulx paid tribute to a number of people he worked alongside in his BMW years, including long-time teammate Augusto Farfus, who had partnered the Guernseyman for many years in the WTCC and subsequently in the DTM.
"I didn't want him as a teammate cause he was too bloody fast," Priaulx recalled. "In 2005, when I had just won a championship and I was really enjoying life, Mario [Theissen, former BMW motorsport boss] phoned me on 1 January and said: 'Andy, we have a new driver, his name is Augusto Farfus.'
"I thought: 'Oh shit, this guy's bloody quick.'
"But the times we had, the racing together, Augusto, although you're a really tough teammate, I loved the times we spent together. Very honest and very enjoyable."