Competing in the season finale of the 2102 World Touring Car Championship, Milton Keynes-based driver James Nash had two solid finishes in this weekend's races in Macau despite carnage and incidents making for very interesting racing.
An action-packed race one saw the creation of a wall of cars at Lisboa with only six of the 29 cars on track making it through before the drivers dislodged their vehicles.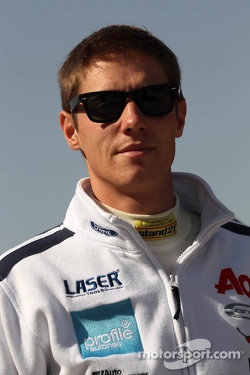 James Nash, Ford Focus S2000 TC, Team Aon
Caught up behind the carnage, Nash managed to pull through in fourteenth making up two from his starting position.
After more incidents up ahead, Nash made another two places before crossing the line at the chequered flag in twelfth place.
Full of determination, Nash was on the prowl for points in race two after proving his pace in race one.
Making his get-away off the start line, he was impeded as Boardman struggled to get going and dropped into seventeenth place, where he gradually started to close in on the cars in front.
On lap four of the nine-lap race, Nash had made it up to 8th and was still hunting the pack ahead.
Three laps under the safety car extended the race to 11 laps and gave Nash the opportunity to fight for points until debris damaged the sump and Nash had to nurse the car round the last few laps with a cockpit full of smoke, crossing the line in twelfth place.
James Nash: "After finishing race one in twelfth place, I was determined to pick up some points in the second race.
It was looking promising until Michelisz and Oriola got under each other's feet and broke up the kerb, leaving debris scattered over the track, unfortunately coming into the corner I caught the kerb which broke the oil pump leading to an engine cut.
The cabin started to fill with smoke but I limped on to the finish line, albeit with a massive headache. It was an unfortunate occurrence as I knew I was getting faster with every lap until the damage. "
" It's the end of a very challenging season with some highs and some lows, but I have been lucky enough to have a great team of people around me who have supported me throughout the season and done a first class job with the car every time.
This season has been fantastic and I cant wait to get back on the world stage next year. "
Source: James Nash