Get alerts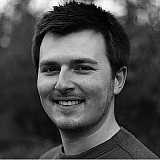 Reigning WTCC champion Jose Maria Lopez believes the secret to his success in the series is his willingness to take more risks than his Citroen teammates.
Lopez has been easily the most successful of the French marque's drivers since it entered the championship at the start of 2014, soundly beating Yvan Muller and Sebastien Loeb to last year's title and comfortably leading both in this season's title chase after four wins in the first eight races.
Asked by Motorsport.com what the secret to him beating his illustrious French stablemates, Lopez responded: "I don't know exactly, I just try to do my work.
"Of course there's the confidence I get with the car – I am able to push, and maybe I take a few more risks [than Muller or Loeb] because I feel more confident.
"But it's not only that; you have to be consistent and deliver every race. These two years I've been working much harder than before.
"I have two great teammates who push me hard and we try to beat each other. Because of that you're always trying to improve."
More Argentines on the horizon
Lopez, a three-time champion in the Argentine-based TC 2000 series, also believes that his success in the WTCC could open the door for other drivers from his homeland to emerge on the world stage.
Asked whether he could see more Argentinians join the WTCC, Lopez said: "Definitely. When you see someone doing well who took the step, then the others want to try more.
"They are less afraid because there is already one who did it. There are already a few asking."
Reigning Super TC 2000 champion Nestor Girolami has already tested for Lada, and is tipped to follow compatriot Lopez into the WTCC – although his existing contract with Peugeot would rule him out racing for the Russian squad in 2015.
"Girolami is testing, and he told me he wants to come [to the championship]," added Lopez.
"Because things have gone well for me, it's easier for him now because the teams see an Argentinian guy doing well and they think 'maybe there is another one'."
Lopez was talking to Motorsport.com France's Emmanuel Rolland