It's an RML lock-out in Shanghai qualifying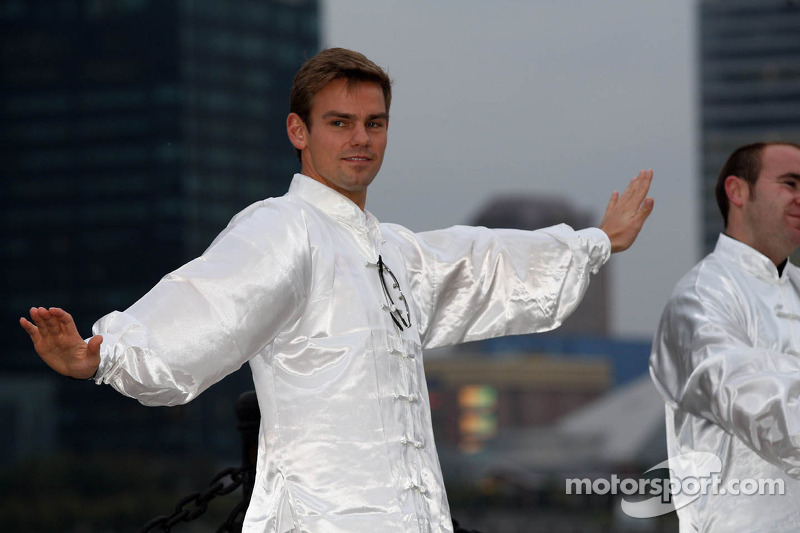 Yvan Muller claims his 7th pole position and Tom Chilton completes front row lock-out
SHANGHAI [China] – Saturday 2 November 2013: 2013 FIA WTCC Champion Yvan Muller launched himself into pole position in today's qualifying session on the demanding Shanghai GP track with a blistering new lap record of 1:53.486s.
A flawless lap, without any advantage of a slipstream, ensured the recently confirmed 2013 champion's seventh pole position of the year.
Tuenti Racing's Pepe Oriola is the quickest of the customers in third, with Bamboo Engineering's James Nash and Alex MacDowall following in 4th & 5th. Nika Racing reignites an old partnership with Rickard Rydell, with the Swede lining up 6th.
With the Drivers' championship battle wrapped up in Japan – RML's 7th FIA WTCC title - the focus for RML is now very much on Chilton and his target of 2nd in the overall standings. Just a few points off Gabriele Tarquini, the Aon-backed Briton will be hunting victory tomorrow.
RML also leads the Yokohama Teams' Trophy and is on course to conclude another stunning season with the honours.
Yvan Muller: "That was a great Iap! It's a very challenging circuit and I knew I needed a slipstream going out but I ended up on my own with a train behind me, which wasn't quite the plan. So with no choice I pushed as hard as I could and thankfully it was enough.
"I am very happy with the results. Tomorrow we'll see how the race unfolds but of course Tom is trying to secure 2nd in the standings and we all want to finish the season with an RML 1-2 so we have to work together."
Tom Chilton: "I've been struggling a bit all weekend so I'm really happy to be on the front row. I was a bit surprised also as I did not manage to get the tow off Yvan that we were planning for. Actually I ended up towing the rest of the field around... Tomorrow is going to be a tough race but I am confident that I can win from here if we can control the tyre degredation."
RML Group
It's an RML lock-out in Shanghai qualifying