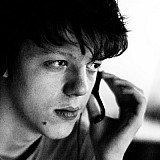 French driver John Filippi will continue with Campos Racing for a third straight season in the World Touring Car Championship.
Filippi, 20, was the champion in the French VdeV Single-Seater Challenge series back in 2013 before joining the WTCC.
He finished 18th in 2014 with a SEAT Leon and was 18th again last year with a Chevrolet RML Cruze, having posted a best finish of eighth across the two seasons.
"I am very happy to continue our common story," Filippi said of continuing on with Campos. "My objective is to establish my legitimacy in this championship with my last performances in mind.
"I am very happy to continue working with the engineers and mechanics from the Campos team. I am very confident for this season and I hope that I can get some great results."
Filippi, who will continue piloting the Cruze in 2016, will now be mentored by four-time WTCC champion and factory Citroen driver Yvan Muller.
Muller said: "I am happy to accompany John for the future. He has already shown great things despite his young age."