Team AON's World Touring Car driver James Nash will be starting from 16th place on the grid in the final rounds of the WTCC in Macau after the qualifying sessions this weekend.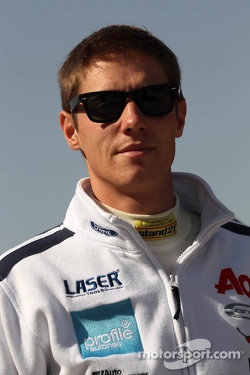 James Nash, Ford Focus S2000 TC, Team Aon
It was Nash's first outing on the 6.5km Macau street circuit that saw him utilising the early laps to learn how the Ford Focus reacted to the track. After just 2 practice sessions that morning and a warm up session on Thursday, Nash set out on the track for his first flying lap of qualifying that saw him jump straight into 15th place.
However the pack also took a step forward and Nash soon dropped 2 places and glanced the wall in the second sector, Nash checked in at the pits to put on some fresh tyres and give the car the once over, after being given the all clear, he was back out on track.
Falling to 21st place whist in the pits, there was just 10 minutes left to make his mark. After a steady first sector, Nash picked up pace in the second pushing him up into 16th. Keeping his momentum Nash pushed on but the following laps were interrupted by yellow and red flags, meaning Nash couldn't improve on his previous time.
" I'm disappointed, at my level I'll never be happy with 16th, I was finding time on each occasion we went out so I'm positive that we'll find even more time on Sunday, the only small consolation it's my first time on the Macau track. I knew Macau was going to be a tough circuit, there's plenty of twists and turns to learn before you eventually get the hang of it. "
" As usual I've done plenty of preparation, granted it has been a little different as it is a street circuit, I can honestly say it is the first time I have used a Taxi as part of my pre race prep! "
" I'm looking forward to Sunday with a mixture of anticipation and excitement, yes Macau is a fearsome circuit with no margin for error, but I love testing myself and seeing how far I can push it; I know it will be a great track to race and a brilliant end to the season."
James Nash