Subscribe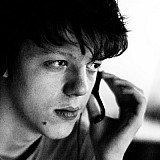 Citroen's privateer WTCC team Sebastien Loeb Racing has confirmed the signing of Gregoire Demoustier for the 2016 edition of the series.
Demoustier, 24, will line up alongside Mehdi Bennani at SLR in one of the team's Citroen C-Elysee machines.
The Frenchman was a race winner in French GT and Blancpain Endurance before switching his focus to touring cars in 2015, joining WTCC as the sole driver for Craft Bamboo.
The rookie campaign yielded four points-finishes, one independents' class podium and 20th overall in the standings.
"I am happy to join Sebastien Loeb Racing, which, above all, has shown how it can make use of the Citroen C-Elysee," Demoustier said.
"Mehdi Bennani has had an excellent season and there are no secrets at this level. I have learnt a lot during my first season, and my objectives will be different next year.
"My ambition will be greater and I hope to get some strong results in the independents' class.
"I am really excited to drive the C-Elysee. The car is competitive but I'm curious to see how it behaves when I'm at the wheel. I am quite confident and very hopeful!"
SLR, which also operated Ma Qing Hua's factory entry this year, took both him and Bennani to race wins in 2015.
The team has restated its ambition to field a third car in 2016.