Subscribe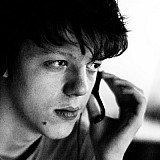 WTCC driver Tom Chilton reckons the championship could suffer a big reduction in grid numbers if it were to go through with the expected switch to Class 1.
WTCC is believed to be evaluating a switch, in a few seasons' time, to Class 1 regulations - which remain in joint development by DTM and Super GT, having been originally announced in 2014.
But Chilton, who has competed in the WTCC since 2012 and is currently working towards a 2017 programme, says a Class 1 switch in the future could spell the end of his involvement in the championship.
"I'm a bit worried about looking at the new regulations, the Class One," Chilton told Motorsport.com.
"That's going to make it even more expensive, isn't it? It's more aerodynamics, it's more windtunnel work, it's more fancy carbon fibre. More parts which are going to snap off, which you're going to have fix again after a tiny little touch with another car. That's going to stick on so much more money.
"I think if Class One happens, I'm pretty sure - unless I'm in a works deal or semi-supported by a manufacturer - I'm out of there. It all just becomes too much.
"And then the field would die. If you lose all the independents, you've only got like 10 cars."
The state of the independent class - which in 2016 was made up of Sebastien Loeb Racing's Citroens, Zengo's Hondas and a number of teams running Chevrolets - has been a major topic of discussion for the WTCC, and Chilton reckons a switch to Class One would not help matters.
"You can't have an old Citroen and an old Chevrolet independents covert to Class One, it wouldn't happen. You would have to have another grid, TC1 would be 'class two', effectively, to keep the cars on the grid - and then you've got your own little race at the back.
"But... I don't like racing in a second-glass grid, I want to be in the best class. If Class One happens, they're going to need more manufacturers to make the grid bigger."
Cutting costs
While Chilton says he is a big fan of the TC1 cars that currently make up the WTCC, the Briton insists the rising costs are making it more and more difficult to get sponsorship each year.
"They [the cars] are very impressive bits of kit but to be 'impressive' usually costs money.
"I've always been fairly good at finding sponsorship, I've had to do it for 15 years - I've had a few years where I've been paid by manufacturers outright, but only a few years. But every time you try to find sponsorship, when it goes up each year, you're always having to say 'we've got more people turning up at the race track, we've got higher viewing figures, we're being shown in more countries and on more TV channels'.
"But it gets to a certain point where it's 'how much can you charge for touring cars?'. And I'd say we're on the verge of being too expensive now. Even me, who's very good at finding sponsors, I'm on the edge of saying we shouldn't go back, which is crazy."
Asked how he would go about cutting costs in the WTCC, Chilton said: "I think what we need is our cars with no carbon fibre bits on, carbon fibre should be banned, it's just too expensive.
"I don't damage my car every race, but my bill has been astronomical. So that's a big thing for me.
"Aside from that, the engines are quite expensive, but we've only got one all year, it's not like we have to use five, on the whole they're pretty reliable. You could make it less of a racing engine, it would cut out about 40 grand out of the engine bill - which, obviously, is a chunk.
"We go to 12 rounds around the world, which is expensive - all the flying and everything else. If you cut it down to 10 race meetings, that obviously cuts down a bit of cost as well, probably cuts out another couple hundred grand if you take out two race meetings, especially if they're long haul."