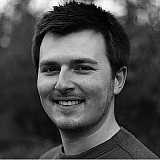 Citroen team boss Yves Matton says that changes to WTCC's weight compensation rules for next year are designed specifically to harm the French team.
It was confirmed last month that the maximum success ballast in the tin-top series will increase from 60kg to 80kg in 2016, with weight penalties being calculated race-by-race instead of using a three-race rolling average.
Matton believes this tweak was designed to curb reigning champion Citroen's dominance in its final year of WTCC competition before it pulls out in favour of a long-term WRC commitment in 2017.
"We are obviously not in agreement as regards the new rules for weight compensation, which have been drawn up principally to penalise the Citroen C-Elysee WTCCs," said Matton.
"But instead of complaining, I would rather see this change as yet further evidence of the exceptionally high standards set by the team, the car and the drivers.
"We are now concentrating fully on the 2016 season; everyone is motivated to work even harder, stay ahead of our rivals and keep on winning."
Matton did however praise WTCC organisers for shaking up the format of the race weekends themselves, including the cycling-inspired 'MAC3' team time-trial concept, which will count towards the manufacturers' standings.
"Some of the changes, like the MAC3 or the concept of an opening race and a main race are at least attempts to explore new ideas.
"But we'll have to wait and see if, after a few meetings, these changes really add anything in terms of media coverage and interest, excitement or suspense."