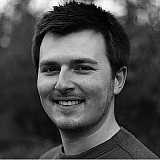 The works Citroen WTCC squad doesn't deserve to be penalised for its success in the series, according to championship promoter Francois Ribeiro.
The French marque has been the dominant force since returning to the WTCC at the start of last year, winning 17 of 23 races in 2014 and locking out the top three in the drivers' standings.
With Citroen in a similarly dominant position five rounds into the 2015 campaign, Ribeiro believes the onus is on rival manufacturers to improve rather than on the organisers to peg back the pacesetters.
"A promoter always seeks more battles, but the last thing I would think would be 'Citroen are too strong, I need to find a way to hinder them'," said Ribeiro.
"If Citroen work better than the others, it's up to the others to question themselves.
"Yvan [Muller] has known many works teams, and he tells me he has never known a team with such rigour, working so painstakingly with so much unity. They don't make the difference with budget."
Lopez good for the series
Ribeiro also heaped praise upon reigning champion Jose Maria Lopez, saying his arrival has been a boost for the WTCC and has helped to push the entire Citroen team to greater heights.
"Lopez is giving Sebastien Loeb and Yvan Muller a hard time in the championship, but also brings phenomenal fresh blood to the series," he said.
"In the morning, Sebastien and Yvan wake up wondering how they are going to close the gap on Lopez and go to bed with the same thought.
"That is how the team works so well and everyone moves forward."
Interview by Emmanuel Rolland