2013 Qualifying – Muller wins from the pole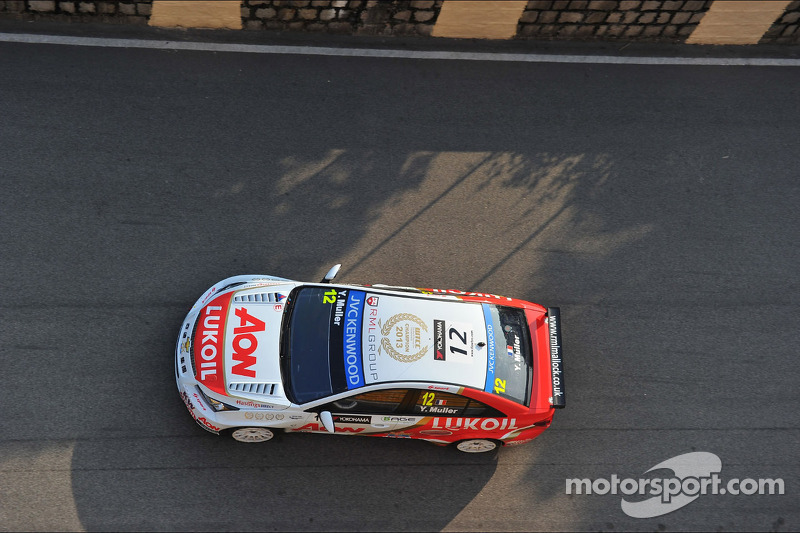 Converting eight pole positions out of twelve sessions in 2013, Yvan Muller set a new record.
Yvan Muller's domination during the 2013 season was especially evident in qualifying. With eight pole positions out of twelve sessions, the quadruple World Champion established a new record for the series.
The previous one was five pole positions set by Alain Menu in 2007 and matched by Gabriele Tarquini in 2009.
Starting from pole proved crucial in the chase for the crown, as Muller converted six of them into race victories. Only once, in Shanghai, he settled for second place when Tom Chilton passed him on the last lap. As for the pole position he claimed at the Salzburgring, it was only good for statistics, as Muller (like a lot of other drivers) was demoted by a penalty.
However, pole position was not the only factor that counted in Muller's march towards another title. He scored 51 points in qualifying, that equate to 11.8% of his total tally of 431 points in the Drivers' Championship. A big deal compared to Tarquini's 21 points (8.7%) and James Nash's 7 points (3.1%).
The four remaining pole positions went to Tarquini (2), Norbert Michelisz and Chilton (one each).
Muller and Tarquini also top the WTCC all time statistics with 22 and 17 poles respectively.
FIA WTCC
2013 Qualifying – Muller wins from the pole