Subscribe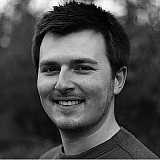 Tom Sykes says it was a "great feeling" to return to the World Superbike winners' circle and break teammate Jonathan Rea's streak in the process.
Reigning champion Rea started off the 2016 campaign with three consecutive wins, taking a double victory at Phillip Island before narrowly beating Sykes in a close battle in Saturday's first Buriram race.
But Sykes fought back in Sunday's second encounter, getting the better of his Kawasaki stablemate in a fraught three-way battle that also included Ducati rider Chaz Davies in contention for honours.
Sykes said he was relieved to hang on for his first win since last September's second Jerez race.
"I really had to fight for it," said the Yorkshire rider. "I am happy because Jonathan is at an incredible level in this circuit and we have much such a big step from last year.
"It was a great race, a great battle. It makes it more satisfying because from about lap six I was struggling with understeer from the front, so my corner speed was lower than I wanted.
"I saw on the big screens at one stage that there were some great riders behind, giving me great pressure, so I had to re-think how to manage the race. To hold on to the win after so, so long is such a great feeling."
Rea: Defeat "great for my motivation"
Rea seemed to have a pace advantage over Sykes for much of the distance, but was unable to make any of his moves on his teammate stick.
After a perfect start to the year, however, Rea said his defeat would only fuel his motivation to bounce back at the next round in Aragon.
"From 10 laps to go, I felt I had a much higher pace than Tom," recalled Rea, who continues to lead the standings by 29 points over Sykes.
"I really wanted to win and I tried two or three times, but to win a race against Tom when he is strong, and defending very well, you have to go really deep.
"Massive credit to him; he did a good job today and beat us flat out. To get beaten is really great for my motivation."