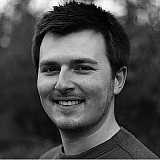 The World Superbike championship is set to return to Portimao in 2017, with the Portuguese track being listed on a provisional 13-round calendar.
The Autodromo Internacional do Algarve, which last hosted WSBK in 2015, is the only new track to appear on next year's calendar, which does not include Jerez or Sepang of this year's venues.
However, there is a TBA slot towards the end of the provisional schedule, which currently occupies the penultimate slot on the calendar that was filled by Jerez this year.
The only other significant changes are that the Assen and Imola rounds have been moved back two weeks, and that the Lausitz round has been moved a month forward to plug the two-month gap that existed in the 2016 schedule after the series' annual visit to Laguna Seca.
As in 2016, the 2017 season will kick off with a pair of races at Phillip Island, scheduled for the 24-26 February, and ends with a trip to Qatar on November 2-4, with the races held on Friday and Saturday instead of the usual Saturday and Sunday.
Laguna Seca is also listed as being subject to contract.
Provisional 2017 calendar:
| Date | Venue |
| --- | --- |
| 24-26 February |  Phillip Island |
| 10-12 March |  Buriram |
| 31 March-2 April |  Aragon |
| 28-30 April |  Assen |
| 12-14 May |  Imola |
| 26-28 May |  Donington Park |
| 16-18 June |  Misano |
| 7-9 July |  Laguna Seca |
| 18-20 August |  Lausitz |
| 15-17 September |  Portimao |
| 29 September-1 October |  Magny-Cours |
| 13-15 October | TBA |
| 2-4 November |  Losail |