Get alerts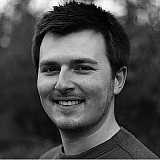 Nicky Hayden says he wants to finish his career with Honda, having rejoined the Japanese manufacturer for an assault on the World Superbike championship.
Former MotoGP champion Hayden brought down the curtain on his Grand Prix career at the end of last year after two difficult seasons aboard an Open-class Aspar Honda.
The American, who won the AMA Superbike series in 2002 prior to joining MotoGP, now moves to WSBK with the Honda Ten Kate squad on a two year deal – and says he doesn't envisage changing teams after that.
"I want to finish my career at Honda," Hayden told Speedweek. "They have always been good to me. The new bike arrives in 2017, which is why I signed for two years."
"I hope to be able to bring something to the championship. I have a lot of fans and I'm the only American. I'm a new face and I hope that give fans a reason to watch Superbike."
While Hayden admitted there may have been the possibility to continue in MotoGP in 2016, a desire to race with a factory team was what motivated him to make the switch.
"These last few years I haven't got the results I wanted," he added. "I may have been able to continue to race in MotoGP, but not with a bike built around me. I prefer to race for a factory team.
"I'm now in a situation where it's worth continuing. When I arrived at Valencia, I felt happy because I knew it would not be my last race."