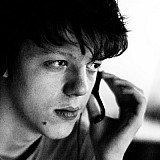 Former MotoGP champion Nicky Hayden was "definitely a bit disappointed" after narrowly coming up short in the battle for a podium on his first weekend in World Superbikes at Phillip Island.
After slipping to ninth in Race 1 due to high tyre degradation, Hayden sat in third place on the final lap of Race 2, but ended up yielding to Ducati's Davide Giugliano.
"On the last lap I knew Giugliano was there and I tried to protect my position a little bit going into Lukey Heights, then I kind of missed the line between turn 10 and 11," Hayden said.
"He squared it up and drove past me. I was trying to open the gas but all I was getting was traction control cutting in. I should have taken off more traction control in the last two laps.
"I'm definitely a bit disappointed for not getting onto the podium this time, it would have been great to celebrate my first round with a top-three finish."
Honda WorldSBK Team's technical manager Pieter Breddels added: "It was a good result for [Nicky] anyway, it showed how much we were able to improve from [Saturday].
"Let's not forget it was his first race weekend with the bike and on Pirelli tyres."
Honda on the up and up
Despite Hayden's narrow miss, both the American and his team were buoyed by the pace shown in the first weekend - with teammate Michael van der Mark placing on the podium in both races.
"It's been a great weekend and the team did an incredible job to improve the bike," said van der Mark. "We couldn't have had a better start to the season."
His sentiments were echoed by Hayden. "I'm happy to see the bike how competitive the bike is. We have learned a lot here at Phillip Island and now I'm looking forward to going to Thailand."