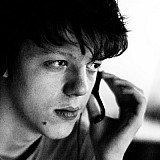 Leon Haslam will not return to the World Superbikes series in 2016, instead opting to make a switch to the British championship.
Haslam, 32, will join the JG Speedfit Kawasaki squad in BSB, ending his seven-year tenure in World Superbikes.
"When we evaluated what was in World Superbikes, there was nothing for me that could really challenge both the Kawasaki and the Ducati," Haslam said.
"Looking at the British championship and how strong it is right now, I really needed to make sure I was with a competitive team and also a competitive bike.
"Obviously Kawasaki has been the bike to beat for a few years. For me, it was a no-brainer."
Haslam, who ran with five different marques during his WSBK career and contested the 2015 season on Aprilia, had won five races over the years - and finished runner-up in 2010.
He had previously run in British Superbikes between 2005 and 2008, finishing each season in the top four - and coming up just eight points short of the 2006 crown.
His exit means that Aprilia appear almost certain to call an end to their WSBK program, with the team's other 2015 factory rider Jordi Torres having long since left for Althea BMW.