Get alerts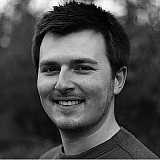 Chaz Davies says he is pleased to leave the Magny-Cours World Superbike round with a 16-point advantage over Tom Sykes in the battle for the runner-up spot in the championship.
With Jonathan Rea having sealed his maiden WSBK title in the previous round at Jerez, attention has now turned to the battle for second between Ducati rider Davies and Kawasaki man Sykes.
After losing ground with a subdued run to sixth in the wet during the first race at the Circuit de Nevers, Davies was able to fight back with a comfortable second place behind dominant double winner Rea.
"In Race 2 I chose not to take too many risks trying to catch Rea, so I decided to focus on scoring second position," admitted Davies.
"In Race 1 on the other hand we got the set-up wrong, not managing to change back to a wet set-up from a dry one in time. It was like riding on ice and I did all I could to bring it home in sixth.
"Anyway I'm pleased with the weekend, both for the fact that this is my first podium at Magny-Cours and also because we head to Qatar with an advantage of 16 points over Tom.
"He's always been strong here in France and I actually thought I might lose more points here today; so it's gone well and now we can focus on the final round."
Sykes rues tyre problems
After dropping to second behind Kawasaki stablemate Rea late on in the first race, Sykes was left disappointed when tyre problems left him not only trailing Rea but also Davies in the second race, leaving him with a tough task to overhaul his rival with only the Qatar finale remaining.
"In Race 2, we had the exact same bike set-up as we had in free practice and we had such a great feeling and great consistency then," recalled Sykes.
"The only thing I can think of is that today, with no rubber on the track, it looks like it did not accept the change.
"We used our package a bit too much and certainly used the tyres too much and for that we were not able to finish off the corners in some areas, and that proved costly.
"In race one we had a good race in the first half but it just did not stick in there in the drying conditions."