Get alerts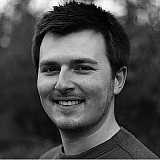 MV Agusta World Superbike rider Leon Camier chats to Jamie Klein about his expectations for the season, his tip for the 2016 title and his future career ambitions.
What are your expectations for Phillip Island?
"To be honest, where the project is at right now, we don't really have any performance upgrades coming up, it's more about refining what we've got and making it more stable.
"For sure, we've improved a lot with the electronics towards the end of the year and during winter testing, so hopefully we can be looking at Top 10 finishes at Phillip Island.
"But there's a lot of extra competition this year, three extra BMWs and two Yamahas, so it will be difficult – but that's the goal at the moment."
What difference has Forward taking over running of the team made?
"To be honest, the only real difference for me is that there are two new staff members. My crew chief has changed, and there's a new electronics guy.
"Apart from that, it's basically the same team, although already they've made a good impact – they've helped us make a step forward with the electronics and I'm already working well with my new crew chief."
What are the main weaknesses to address?
"Reliability is the biggest one I think. It's not a simple case of throwing more horsepower at the bike, or making everything lighter and stiffer, because when you put more power in the bike it creates more problems.
"This is quite an underdeveloped bike, and an old base model, and there are a lot of things that need doing to create a good base before we can look at adding more power. Over the winter they've been trying to work on reliability and refining what we've already got."
What do you think about the possibility of Forward and MV Agusta going into MotoGP?
"In my opinion, you've got to be seriously competitive in World Superbikes first; to make the jump now would not be a good idea.
"The way the rules are now [in WSBK], you can't change the bike that much, so it puts pressure on the manufacturer to build a bike that can be competitive straight out of the box. But with the information they have coming in, I think they can build a bike in the next couple of years that's really competitive.
"To then jump to MotoGP is another massive step, so they need to be fully competitive in World Superbikes before they can even contemplate that. That's not to say it couldn't happen in future, but they need to stay focussed for now."
Is it your personal target to get a MotoGP seat in future?
"Not necessarily. If I could get a competitive package, then I would, but it's the same as in anything else – if you're not on the right equipment, you won't be competitive, it's as simple as that.
"It all depends on equipment; if I could get an option on something good I would be interested, but I feel like I still have a lot to prove in World Superbikes. So being competitive in World Superbikes is my first target."
Can you see yourself making the jump to MotoGP later like James Toseland or Cal Crutchlow did?
"From the few races I was there [substituting for Nicky Hayden at Aspar in 2014], I genuinely felt I could be competitive, but again I was on Open class Honda, and there's only so much you can do on that bike.
"I didn't do a bad job, but I needed more time to get the most out of the bike and understand it, especially the tyres. If I had more time, I could have been more competitive, but you need the package so it's a Catch 22."
What about going back to British Superbikes, like Leon Haslam is doing this year?
"Possibly, but I want to do more in World Superbikes first and get an opportunity to fight for wins and the championship. In future though I would be interested in going back to BSB, or even go to MotoAmerica, which is getting stronger and stronger.
"It depends what options appear later on in my career, hopefully it's a good few years away yet though."
Who is your tip for the World Superbike crown this year?
"Jonathan Rea, again! I don't think Yamaha will be able to challenge Kawasaki straight away – maybe towards the end of the year, on certain tracks they will be strong, but it's quite a new project and until the season starts it's difficult to say where they will be.
"Ducati have done a really good job, and towards the end of last year Chaz Davies won quite a few races and was challenging towards the front at the end of the season. They made a good step in the middle of last year, but from what I've seen in testing, Kawasaki has made another big step over the winter with their last year.
"Until the start of this year we won't know exactly where everyone is, but I think Kawasaki will be the strongest team again, and if nothing happens to Jonathan he should be favourite."
How do you expect Nicky Hayden to fare in his first season?
"I think he will be good. I saw him during testing at Jerez, and I think he's ready to push 100 percent. Nicky's always had tonnes of motivation and done his best, so I think he'll be strong.
"Some tracks will be good for the Honda, some not so good, but at some places he could be quite strong. I don't think the Honda will be as strong as the Kawasaki, but you never know what they'll bring to the table this year."