Subscribe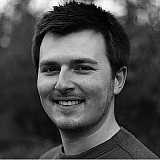 The World Rally Championship has finalised its 2016 calendar, with Rally China returning as part of an expanded 14-event schedule.
China has made a sole previous appearance on the WRC calendar in 1999, and has run since as a round of the Asia-Pacific Rally Championship.
A major push by the FIA, however, has resulted in a reprieve for the tarmac-based event, despite opposition among teams about expanding the calendar to 14 rallies, the largest schedule since 2008.
Nonetheless, China, which has been handed an early September slot, remains subject to final FIA confirmation, while the Monte Carlo and Corsican rounds also remain subject to contracts being finalised.
Monte Carlo will take up its traditional curtain-raising role on 22-24 January, while Rally Australia replaces Rally GB as the season finale, taking place on 18-20 November.
2016 WRC calendar:
| | |
| --- | --- |
| Rally | Date |
|  Monte Carlo | 22 - 24 January |
|  Sweden | 12 - 14 February |
|  Mexico | 4 - 6 March |
|  Argentina | 22 - 24 April |
|  Portugal | 20 - 22 May |
|  Italy | 10 - 12 June |
|  Poland | 1 - 3 July |
|  Finland | 29 - 31 July |
|  Germany | 19 - 21 August |
|  China | 9 - 11 September |
|  France (Corsica) | 30 September - 2 October |
|  Spain | 14 - 16 October |
|  Great Britain | 28 - 30 October |
|  Australia | 18 - 20 November |