Subscribe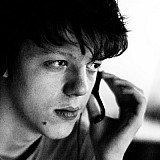 World Rally Championship frontrunner Andreas Mikkelsen will partner with Anders Jaeger from the 2016 season onwards.
Mikkelsen's long-time co-driver Ola Floene has recently announced his departure to Mads Ostberg's camp, and Volkswagen has now hired another Norwegian as a replacement.
"With Anders Jaeger, I have an intelligent, professional and talented co-driver by my side with whom I intend to immediately continue in the same successful vein as in 2015," Mikkelsen said.
"Anders has proved that he has what it takes, and having performed a test drive with him in Sweden, I am now looking forward to our first rally together.
"I achieved the biggest steps in my rally career together with Ola Floene and I learned a great deal from him. I will certainly miss him! I'm incredibly grateful for the incredible moment that we shared by achieving our first rally win in Spain and that neither of us will ever forget."
Jaeger, 26, previously worked as co-driver to WRC 3 frontrunner Ole Christian Veiby, the duo taking two class wins on their way to runner-up in the championship in 2015.
"My eventually becoming Andreas Mikkelsen's co-driver has been in the planning stages for a long time and I have worked very hard for this," Jaeger admitted. "I am now thrilled to be able to tackle the task together with him."