Get alerts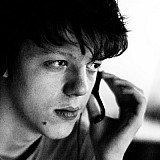 After a turbulent 2016 edition of Rally Sweden, event organisers have announced that a deal was reached to keep the event on the World Rally Championship calendar for the next three seasons.
This year's Rally Sweden was on the brink of cancellation due to a lack of snow and ice on the roads - and was eventually held on a shortened route, featuring 12 of the originally scheduled 21 stages.
With the weather and temperatures playing up, the event's future going forward appeared to be in some doubt - but that doubt has now been erased with the announcement of an extension.
"It is an amazing feeling to be able to confirm that we have agreed on a new three-year contract," said Rally Sweden CEO Glenn Olsson. "We have an absolutely amazing organization that proves that we can pull through the hardest of times.
"One week ago we were more dead than alive and couldn't see any future for the event. Now, once again, we have managed to put on an amazing event."
The Swedish round has been a crucial part of the WRC since the series' inception back in 1973 - and has only been absent from the calendar in 1974, 1990, 1994 and 2009.
It currently stands as the only snow-based event on the WRC schedule.
Ogier praises organisers
WRC points leader Ogier, who wrapped up his third victory in Sweden on Sunday, had earlier in the week been among the harshest critics of the decision not to cancel the event - but conceded it made for a "good rally" in the end.
"[Saturday] was a little bit too crazy and I took risks like I had never done in my life," Ogier said.
"Conditions were terrible at the beginning of the week, but the organisers did an impressive job so that we had a good rally."