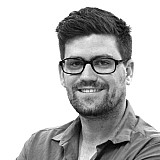 New Zealander Hayden Paddon has been promoted to the second factory seat at Hyundai for next month's Rally Australia.
Paddon will swap places with Dani Sordo for the weekend, with the Kiwi taking over the #8 i20, while Sordo moves to the #20 entry. That will allow Paddon to score World Championship points on behalf of Hyundai, as it battles Citroen in the makes' standings.
According to Hyundai, familiarity with the Australian road surface is the prime motivator for the switch.
"We are in tight fight for second in the manufacturers' championship with just a few points separating us from Citroen," said team boss Michel Nandan.
"After careful consideration we have agreed that adapting momentarily our line-up offers us the best chance to secure the points we need on this unique and challenging event.
"Hayden is very familiar with the rally and after his recent strong performances on gravel he is more than capable of supporting us in this battle. Dani did not compete in Australia in the last few years – and he never took part in the Coffs Harbour based event – so he has less experience of the particular demands of this rally."
Paddon added that being able to earn manufacturers' points won't change his approach to the event.
"I'm very pleased that the team has faith in me but at the end of the day it is just a car number change for me," he said.
"I will have the same approach to the rally as always, but this time I will be happy to challenge for points that can help the team in the manufacturer standings."