Subscribe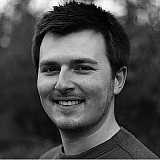 Mads Ostberg has been left searching for a new co-driver for the 2016 WRC season after parting ways with long-time navigator Jonas Andersson.
The M-Sport team, which announced earlier this week that it will reunite with Citroen refugee Ostberg in 2016, has revealed Andersson has been headhunted by the EVEN management stable that looks after Andreas Mikkelsen and Pontus Tidemand.
It puts an end to a co-driving partnership that began in the middle of 2009, and leaves Ostberg in need of a new navigator for January's season-opening Monte Carlo Rally.
"I had no clue what was going on, and was completely surprised when Jonas told me that he wouldn't be sitting alongside me next year," said Ostberg.
"I was prepared to go to the Monte test with Jonas and had started preparations for a new and exciting season together. Suddenly, the task was less about looking forward to Rallye Monte Carlo and more about finding a co-driver for the two-day test!
"Following this week's test, we will focus on finding a permanent co-driver for the future."