Get alerts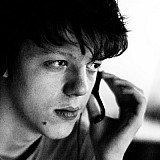 Three-time WRC champion Sebastien Ogier put the blame squarely on himself for the crash that cost him an eighth win of the season in Rally Catalunya.
Ogier was more than 50 seconds up on nearest rival Andreas Mikkelsen heading into the final stage - the second run through the 12km Duesaigues test.
However, the Frenchman ran wide and clobbered the barrier with 4km left in the rally, retiring and allowing teammate Mikkelsen to wrap up his first WRC win.
"It was a long left-hand corner, in two parts," Ogier remembered. "This morning, on the first pass, I had corrected our pace notes because the exit of the corner was quicker than we had initially noted down."
"The problem was that I also carried more speed into the corner than on the first run. The car ran wide, perhaps 10 centimetres off the line and the safety barrier stopped us in our tracks."
The contact with the barrier left Ogier's Volkswagen Polo R WRC a smouldering wreck, the right back tyre coming clean off during the impact.
"It was a bit of stupid mistake, because we had the race sewn up," Ogier admitted. "We had been managing our pace for a day and I had wanted to enjoy myself by pushing on the final stage.
"I went for it and I lost out. I take full responsibility for the off and the consequences.
"I'm sorry for Volkswagen; the team did a great job once again. It's important for me to know that the team has nonetheless scored an excellent result, thanks to the one-two secured by my team-mates."