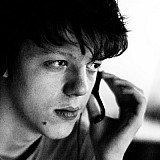 WRC points leader Sebastien Ogier has said he is "more than satisfied" with his performance in the first two days of Rally Mexico, in spite of a half-minute deficit Jari-Matti Latvala.
With 11 stages to go, Ogier could yet prevent his first defeat in the 2016 World Rally Championship season.
But another victory for the Frenchman was always considered a long shot due to the importance of road position and him having to tackle the stages first, with those behind the Frenchman getting a cleaner surface as a result.
"So far I am more than satisfied with the progress of the rally," Ogier said after Day 2. "Julien [Ingrassia, co-driver] and I have given it our all, we drive at the limit.
"I took a bit more of a risk with the soft tyres in the morning to have as much grip as possible on the extremely slippery gravel."
The Frenchman appears unconcerned with the possibility of dropping points to teammate Latvala, with the Finn having non-scored in the first two rallies.
"My aim for this weekend is to stay ahead of my direct rivals such as Andreas [Mikkelsen], Mads [Ostberg] and Hayden [Paddon] in the championship classifications. And so far things are going according to plan."
Cow-related "moment of terror"
However, Ogier's Day 2 run nearly took a very different turn when a group of cows tried to cross the road in front of him during SS4 and were ever-so-narrowly avoided by the Frenchman's VW Polo R WRC.
"On the first pass of the 'El Chocolate' stage, Julien and I had a brief moment of terror when we came across a few cows," Ogier recalled.
"Fortunately for the cows and us, everything went smoothly. This time we wouldn't have minded a closed gate."