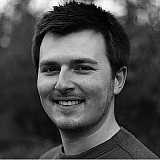 Sebastien Ogier has clarified comments he made at the end of Rally Portugal which appeared to belittle Jari-Matti Latvala's first WRC victory of the season.
Latvala came out on top in a final day showdown against his Volkswagen teammate for the win on Sunday's final three stages, Ogier recovering from a puncture on Friday that left him nearly 30 seconds off the pace of the Finn to finish second and extend his championship lead.
After crossing the flying finish at the end of the rally, Ogier said of Latvala's victory: "I know that it's a happy day for many people, because it looks like it's boring when it's always the best which is winning.
"So, this weekend it's not the best winning - but it's still a fantastic rally for me." 
"It's not Jari's fault"
The reigning champion subsequently clarified his original comments, admitting that he allowed his frustration to get the better of him and conceding that Latvala did in fact deserve his triumph.
"You heard from me some frustration - especially right in the moment when I was still very hot," Ogier said. 
"I always have a problem to control my frustration. I'm like that. I always say what I think. 
"At the end of the stage I said that it was frustrating that the best driver this weekend was not winning. I said that, but I need also to say it's not Jari's fault that he had an advantage.
"That's the rules, it's like that, and he did the job he had to do - and did it very well. Especially today he drove as fast as he could to keep me behind - so congratulations to him and Miikka. I need to say that."