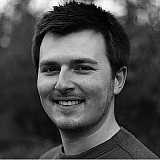 Sebastien Ogier is confident he can put this year's WRC title out of the reach of his rivals at the next event in Australia after his Rally Germany victory.
The Frenchman's sixth win of the season has given him a cushion of 93 points over Volkswagen teammate Jari-Matti Latvala with only 112 left to play for in the remaining four rallies.
Ogier will seal the title if Latvala fails to outscore him by at least nine points in Australia, meaning the two-time champion would only need to finish second and take two bonus points in the power-stage, even if the Finn secures maximum points.
Asked whether he felt he could achieve this, Ogier replied: "Yes, it has become more and more realistic now. I didn't calculate exactly, but now I have a real chance to get it.
"I have the cards in my hand to secure it in Australia, and why not? It is a rally I really love, and we have certainly got everything it takes to get the result we need."
Ogier's win – which puts him level with Marcus Gronholm in second on the all-time list on 30 – was the first for Volkswagen in Germany, and he admitted to forfeiting a shot at bonus points in the power-stage in order to bring the car home for his employers.
"I really wanted to make up for the mistakes made here in the last couple of years," said Ogier.
"I felt I owed the team and wanted to get them this home win, which meant so much to them.
"I am not a liar when I said that, really, today, I don't care about the Power Stage – really, today, I promise you, I just wanted to finish this rally.
"It would have been stupid to take too many risks to break this fantastic 1-2-3, especially as we wanted it so much for the team."