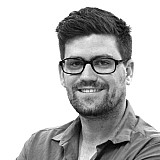 Rally Australia will not feature a now-traditional Super Special Stage in 2015, opting instead for a full night special stage in the forest.
The World Rally Championship event, based out of Coffs Harbour in New South Wales, has undergone a slight re-structure for 2015. While the total distance will be similar to years past, with 922 kilometres set to be covered by the crews, Saturday will now longer, to allow a midday start to the globally-televised Power Stage on Sunday.
The event will feature three new stages on the Friday, which will be run twice, before a five-stage run on Saturday will finish with a 7.94 kilometre blast through the forest in Valla rather than an inner city Super Special.
"We're introducing a traditional night stage instead of the usual city-based Super Special Stage to give spectators a taste of real rallying as the cars roar through the forest with their lights blazing," Clerk of Course Adrian Stafford said.
"The atmosphere – and to say nothing of the challenge for drivers – will be really special. It's something Rally Australia hasn't done before and is rarely featured in major rallies anywhere in the world.
"Valla is not far south of Coffs Harbour and close to the interstate Pacific Highway, so will be easy for fans to reach yet still get back to town in time for dinner."
Sunday will feature a 6.1 kilometre sprint, followed by the Wedding Bells stage, which will be the televised Power Stage to close out the event.