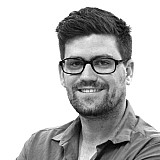 Hyundai WRC star Thierry Neuville admits his lengthy form slump took its toll on his motivation, before he bounced back to the top of his game midway through this season.
The Belgian experienced a dip in form way back during the 2015 season, finishing on the podium just twice all season and going through a seven-event run outside of the top three, which saw him shuffled down the Hyundai pecking order behind Hayden Paddon and Dani Sordo.
There was no instant fix at the start of the 2016 season either, a podium in Monte Carlo followed by four more lacklustre results.
However, a second-career win in Italy back in June this year sparked Neuville back into form, he and co-driver Nicolas Gilsoul embarking on a seven-rally run of top-four finishes, including last month's Rally GB.
Looking back on those struggles in 2015, Neuville says they were mostly down to his frustration that the new-spec Hyundai didn't arrive as early as expected.
"Definitely 2015 was a difficult season for us, particularly the end of the year," he told Motorsport.com.
"For sure joining Hyundai Motorsport in 2014, the aim was to be competitive in the second year with the arrival of the new car. But that seemed to be much more complicated than it actually was promised.
"We had a lot of trouble, and the car didn't arrive for the beginning of 2015. Later on, mid-season, the car should have been there but wasn't there. And finally we saw that it didn't arrive at all that year.
"That's not what the plan was. Obviously my motivation went down, it was a difficult time for me.
"I wasn't happy at that time, because I was promised to have a new car which didn't arrive. For sure, for the team things were not going as planned either because they also expected to have the new car. But things were very complicated inside the team; we're up to 200 team members now and growing the team wasn't an easy process.
"So, yeah, it was a hard time for everybody. But there was not pressure, because we knew we had a competitive car, we knew we just needed to get back on the pace."
Reliability more of a factor in '16
Neuville is adamant, however, that it wasn't form or motivation that saw him struggle between the second and fourth rounds at the start of this season.
Rather it was a lack if reliability, which, once cured, led to his remarkable run of form from Italy onwards.
"If you analyse it, you see that I had four rallies with technical issues," he said.
"The only mistake to that point was in Mexico where we went off the road due to a mistake in the pace notes. I would say other than that, it was only the technical issues that were causing problems.
"The speed was there. Once it worked, and the car was more reliable, we were consistent.
"I would say that nothing changed, nothing clicked [after Italy]. With the trouble at the beginning of the season, I benefited a bit from a good start position. The car was reliable, and I had a change of engineer as well which helped me to get better settings on the car.
"That made life much easier too. I'm quite confident now, feeling good in the car. I can drive my pace and push when needed."
Neuville is looking to close out second in the World Championship points this weekend's Rally Australia at Coffs Harbour.