Get alerts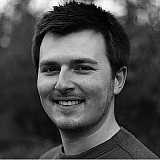 Kris Meeke has signed a new three-year deal to remain part of the Citroen WRC team, the French manufacturer has announced.
Citroen's decision to suspend its factory rally programme in 2016, prior to a return in 2017 with an all-new car, had left Meeke's WRC future in doubt.
The Ulsterman reportedly was approached by Tommi Makinen's Toyota team, but the 36-year-old ultimately chose to stay on board at Citroen, where he joined full-time at the start of 2014.
"Various options were available to me to pursue my career, but I chose to stay with Citroen to reap the rewards of the work done over the last two years," said Meeke, who scored his first WRC win in Argentina this year.
"It's also a way of thanking the team for the faith they have shown in me. We now know each other very well and this understanding will be essential in developing the new car successfully.
"I'm very excited about everything that lies ahead in the next few months. I began my career in motorsport as a design engineer so although I can't wait to get into the car, I'll be following every stage of the design and assembly of the first car with great interest."
Selected 2016 rounds
While Meeke's main responsibility will be to develop the 2017 car, it is thought he will receive a number of outings in a PH Sport-run DS3 next season, possibly alongside Citroen protege Stephane Lefebvre.
"In terms of our new programme, above all else we wanted an experienced, top-level driver, with sound technical knowledge," said Citroen team principal Yves Matton.
"Kris was undoubtedly the best choice and we are delighted that he has decided to stay with us.
"In 2016, the test programme will be the priority for Kris from April, when initial testing of the new car is set to begin. He will nonetheless keep his hand in by taking part in several rounds of the world championship."